Beyonce on Her Style Status: "I Don't Know If I'm Fashion Obsessed"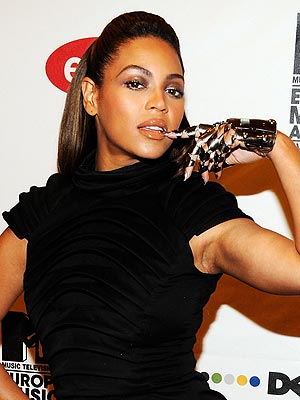 Kevin Mazur/WireImage
From her collection of outrageous shoes to her bevy of designer bags, Beyonce clearly loves fashion — but don't call her obsessed just yet. "I don't know if I'm fashion obsessed," she tells Britain's Mirror. The singer, who also helps mom Tina Knowles design their House of Dereon collection, gets a bit more fashion conscious while working, but for her day-to-day life, she goes casual. "When I'm at home I usually wear the same thing every day. I have my straight-leg jeans and a pair of Christian Louboutins and a little jacket and a white shirt," says Beyonce. And what about all those "it" bags? "I get sent about 15 designer bags a month. I can only imagine how much they cost. Even I wouldn't buy some of them," she admits. Lucky girl! Check out the rest of the interview at mirror.co.uk where Beyonce dishes on her workout regime, meeting the Obamas and more.