Cassie's Radical New Do: Love It or Hate It?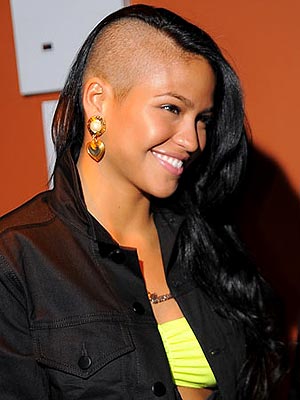 Courtesy Drewreports.com
For most women, a bold haircut means new bangs or cutting a few inches off, but for singer Cassie, it means shaving off half her head! The singer posted a shot of herself with a half-shaved head on her Twitter feed yesterday with the notes, "Something that will shock your mother, but make her call you a ROCK STAR….yeah I did it." And surely responding to the buzz all over the internet once this photo appeared on drewreports.com as well as notes from her surprised fans, she posted again a few hours later, "They ask why?? Lol… B/C I WOKE UP AND FELT LIKE IT!!! YEEEAHHH!!! LOL :)." Well, we won't ask why one more time, but we will ask what you think of Cassie's intense new look. Tell us: Do you love it or hate it?