Who Wears Their Top Hat Best: Britney, Madonna or Heidi?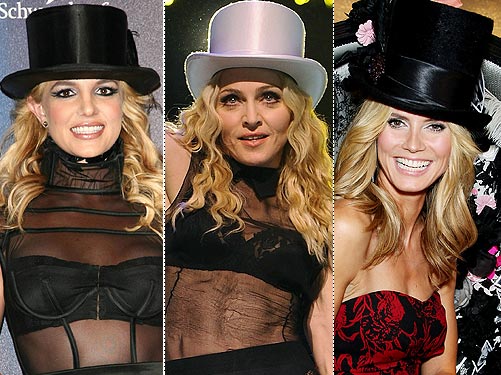 Big Pictures/Bauer-Griffin; Kevin Mazur/WireImage; Marion Curtis/Startraks
Hollywood is starting to look an awful lot like a three-ring circus these days — with some pretty hot ringmasters! Madonna started the trend (but when doesn't she?) with her white top hat on stage for her Sticky & Sweet Tour, followed by Britney Spears and Heidi Klum. We want to know who you think wears the classic topper best. Vote in our poll below!