What's Your Biggest Swimsuit Shopping Anxiety?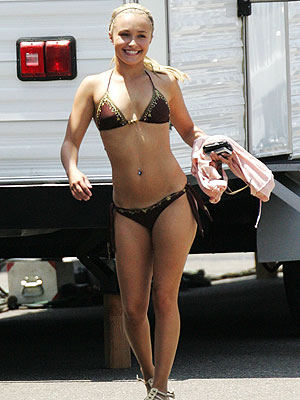 Barnsley/Symons/Pacific Coast News
Heroes star Hayden Panettiere may be a self-proclaimed bikini girl, but we can't always say the same when it comes to the daunting task of finding a flattering yet stylish swimsuit. One of our biggest gripes is tracking down a chic bikini whose top and bottom are sold as a set, making comfort difficult for those of us who aren't perfectly proportioned. That's why we love swimwear lines from Shoshanna and Elizabeth Hurley, who sell their tops and bottoms separately. With swimsuit season coming upon us, the editors at StyleWatch wanted to hear your thoughts on finding the perfect bikini. Tell us: What's your biggest anxiety when it comes to buying a swimsuit?