What Brands Are You Obsessed With Right Now?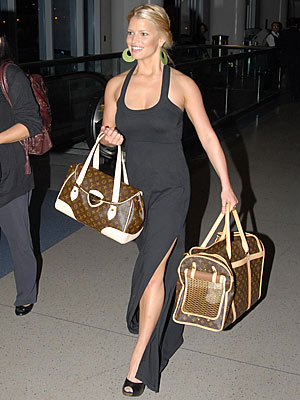 National Photo Group
After spotting Jessica Simpson on more than one occasion rocking Louis Vuitton's high-priced arm candy, we started to think about which brands we're obsessed with. When we were kids, anything from Bonne Bell, Nike or O.P. would do. With so many brands to choose from these days, it's really difficult to pick our fave few. Although fans of the big brands — high and low — (Chanel, M.A.C., Steve Madden, J.Crew, Forever 21, etc.), we're obsessing more over newer lines like Ojon, Benefit Cosmetics, Bing Bang, Loeffler Randall, Rebecca Minkoff, Madison Marcus, Inhabit, Madewell 1937, and more. Tell us: What beauty and fashion brands are you obsessing over right now? And why?