Instyle.com Shows How to Take Shine From Night to Day!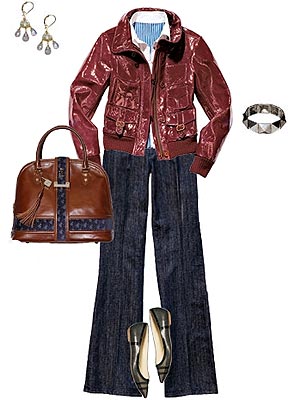 courtesy of Instyle.com
Ever look in your closet and wish you could wear your shimmery evening pieces more often than that rare special occasion? Turns out a little shine is fine all the time, as lustrous fabrics buck their evening slot to be king for a day. In Style fashion editors pulled together the best clothes and accessories — you decide how you want to wear them. Click here to find out how to mix and match to your heart's content!