Get Perfect Skin Like the Gossip Girls!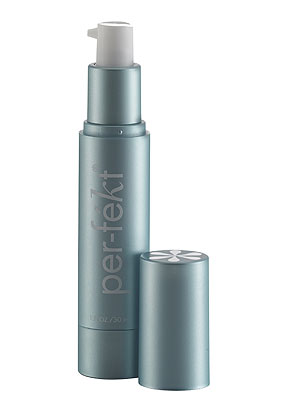 courtesy of Per-fekt
The introduction of Hi-Def television allowed us to get into the action of our favorite shows, catch all the little details — but unfortunately for today's television stars, we can also now discern every line, bump and pore on their faces. Since heavy foundation is now visible too, many stars have resorted to having foundation air-brushed on by skilled makeup artists armed with an professional (read: super expensive) airbrush tools. The cast of Gossip Girl has a better (read: more affordable) way to get their skin hi-def ready. The show's makeup artist, Sherri Berman Laurence, has turned to Per-fekt Beauty Skin Perfection Gel, $58 at sephora.com to get their complexions camera-ready. Even better, this antioxidant-rich gel that works as a primer, mattifier and redness reducer in one. And you can reapply this multi-tasker throughout the day without fear of it flaking off or caking. If it works in HD, it's good enough for us.