Who Are You Excited To See at The Emmys?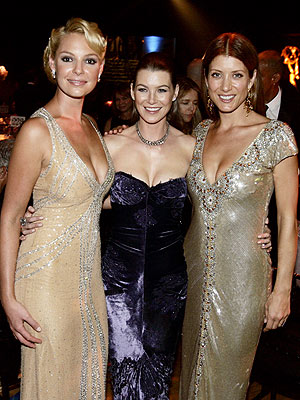 Chris Carlson/ap
As much as we love awards shows like the VMAs with their wacky fashion and over-the-top antics, we can't wait to see the Emmys! The gorgeous gowns, our favorite tv casts, the heart-stirring acceptance speeches. We are personally looking forward to seeing the Grey's Anatomy cast showing off their signature styles on the red carpet, but we want to know who you're excited about! Tell us: Who are you looking forward to seeing at the Emmys?
Don't forget to come back to PEOPLE.com after the Emmys on Sunday night to see the Best Dressed Stars and our complete Emmys coverage.