Mariah-O-Meter: Rate Her Charity Look!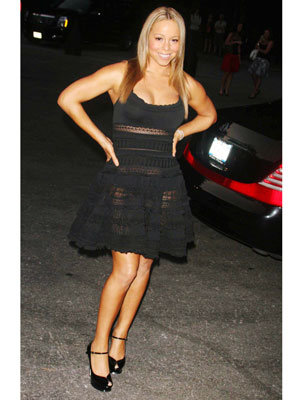 JOHN BARRETT-GLOBE PHOTOS
Mariah Carey, where have you been? We haven't seen the sexy singer in months, but she went out last night in N.Y.C. to support a cause near and dear to her heart, The Fresh Air Fund. At first glance, Mariah's a little bit more covered up than usual — but wait — look closer. The skirt of Mariah's Azzedine Alaia little black dress is totally sheer, and her lingerie is completely visible! We already know that Mariah prefers dressing sexy for charity events, but see-through skirts? It's a little much for us. But we will give her bonus points for her absolutely flawless hair and makeup, so we'll give her a 6 for this one. Tell us: On a scale of One to Ten, how would you rate Mariah's oh-factor in this look?