Book Club: Nylon Magazine Helps You Get "Pretty"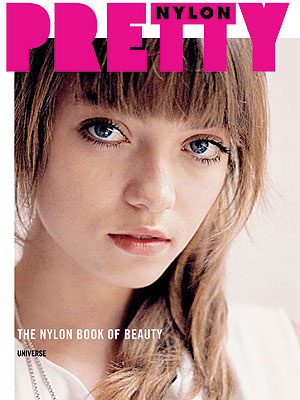 Whenever I hear about a new beauty book, I automatically think back to hours of my childhood spent poring over pages, trying to determine whether I was a Spring or a Summer for my makeup colors. But when I saw Pretty: The Nylon Book of Beauty, I couldn't put it down. From the edgy photos to the encyclopediac list of beauty icons from the '20s through the '90s (and how to recreate their signature looks) to the pages of must-have products, there was something that made me want to read through every page. Granted, I'm a beauty junkie to an extreme, but doesn't everyone want to know how to get pretty? Get your own copy for $17 at amazon.com. — Melissa Liebling-Goldberg
Get more beauty ideas in Off the Rack by clicking here.
Photo: Courtesy of Nylon