Great Green Idea: Mauri Pioppo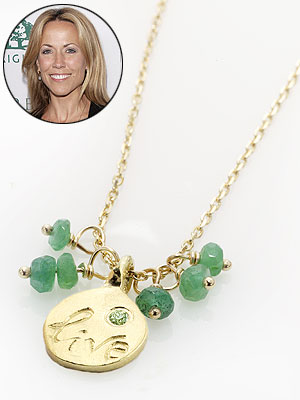 Recycling isn't just for paper or cans — N.Y.C jewelry designer Mauri Pioppo used all recycled gold in her new Live Green collection. Not only did the environmentally committed jeweler not use any precious natural resources in the making of the line, but she is donating 30% of proceeds to the Natural Resources Defense Council. No wonder eco-activists Sheryl Crow and Laurie David have been sporting theirs in support! Get yours at mauripioppo.com for $365 (or $225 for sterling silver).
Click here to see more photos, news and a full bio of Sheryl Crow, and click here to check out more eco-friendly ideas in Off the Rack.
Photo: Matt Sayles/ap