Great Green Idea: Aveda Soy Candle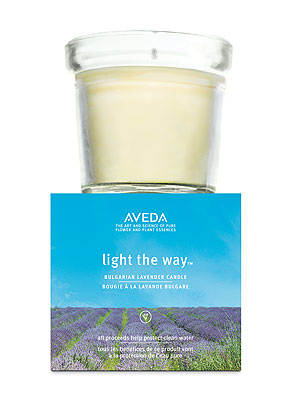 For the second year Aveda is producing a special edition eco-responsible candle available during April — Earth Month — at Aveda stores and spas (check aveda.com for locations). The $10 "Light The Way" candle is scented with organic Bulgarian lavender essential oil, the glass container and paper packaging are recycled and the soy wax will burn cleanly for 20 hours. This is a do-gooder, affordable indulgence, that has the added benefit of helping to save children around the world. According to the UN every fifteen seconds a child dies from lack of access to clean water. All proceeds of Light The Way will be donated to Global Greengrants Fund helping to protect clean water around the globe.
Click here for eco-friendly ideas in Off the Rack.
Photo: Courtesy of Aveda