Will Ferrell Wants Sanjaya's Hair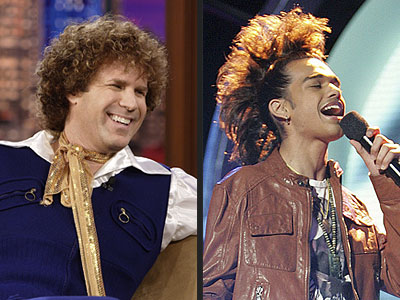 Will Ferrell is happily rocking a highlifted afro for his next film, the basketball comedy "Semi Pro," and blithely wore a dark shag cut for Blades of Glory. But when asked at the Hollywood premiere of the new ice-skating comedy which celebrity he'd love to swap tresses with, he immediately looked to American Idol's Sanjaya Malakar. "I love this Sanjaya kid, silky smooth," Ferrell gushed. "I'd love to run my fingers through it, if that's possible … but I may get in trouble for it." Why not vote for Ferrell and which Sanjaya style he should run his fingers through?
Click here for more of your favorite male stars' style in Off the Rack.
Photo:Paul Drinkwater/NBCU; Frank Micelotta/FOX