Get Liv's Look -- On Sale!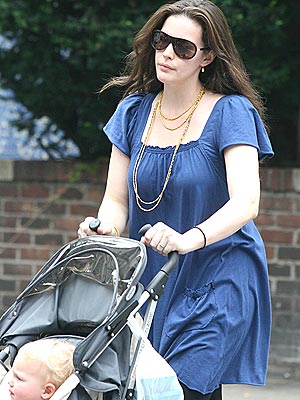 We loved Liv Tyler's easy jersey tunic back in August, and we still think it looks adorable (imagine it layered over a turtleneck and jeans). The best part is that the Velvet tunic is now half off at anthropologie.com, reduced from $128 to $65. And that's not the only celeb buy we spotted on sale on the site — get this adorable teal satin Development dress that Desperate Housewives' Kiersten Warren recently wore, reduced to $250 from $378. Plus so many other adorable sweaters, skirts and tops reduced up to 50% off, this is one sale worth checking out!
For more great deals, check out our What's On Sale page.
Photo: Adam Nemser/PHOTOlink