We're Loving: Convertible Mittens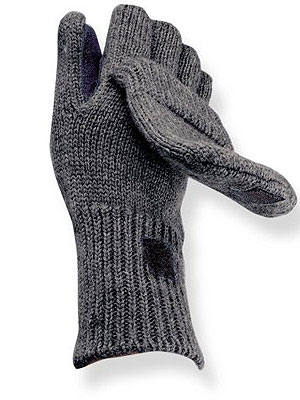 Fingerless gloves may look effortlessly cool, but for those of us who are permanently cold, we need our tips to be covered! I have finally found the perfect solution — convertible gloves with a handy mitten flap attached. Want to dial on your cell phone with ease? Go fingerless. Walking in the cold for a while? Flip over the mitten flap and your hands are nice and toasty. I'm not the only one in the office who is loving this practical twist on the standard glove. Here are a few of our favorites. — Melissa Liebling-Goldberg
Get these casual wool gloves (available in Black or Natural) from Amazon.com, $15.
Get luxurious with Portolano's cashmere blend style (available in Black, Blue, Grey, Ivory, Pink) at Bloomingdales.com, $26.
Get into the spirit with a snowflake style in Black only from Jcrew.com, $15.
Get sparkly with these marled yarn gloves from urbanoutfitters.com, $18.
Photo: Courtesy of Amazon