Three years ago, Vanessa Williams met her now-husband in Egypt, and on their wedding day on Saturday, the star celebrated that fact in a very significant way.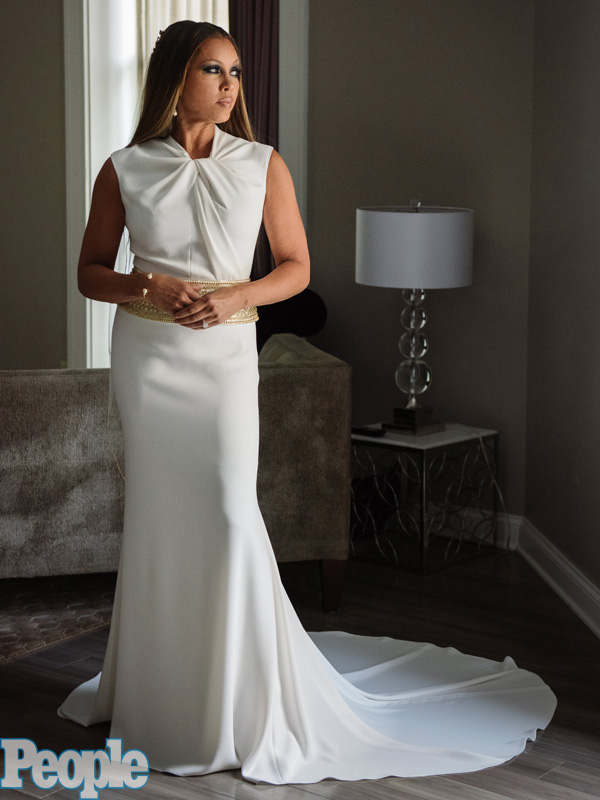 Brian Hatton
There have been so many celebrity summer weddings so far this season (and by "this season" we mean just this weekend alone — Mila and Ashton, Kyle XY star Matt Dallas, Plain White T's Tim Lopez and many more!) that we need to take a minute to examine the beautiful dresses from every angle you may have missed. See below for photos from James Wolk's wedding to Elizabeth Jae Byrd, Billy Joel and Alexis Roderick's big day and the Biggest Loser's Tara Costa's patriotic weekend wedding.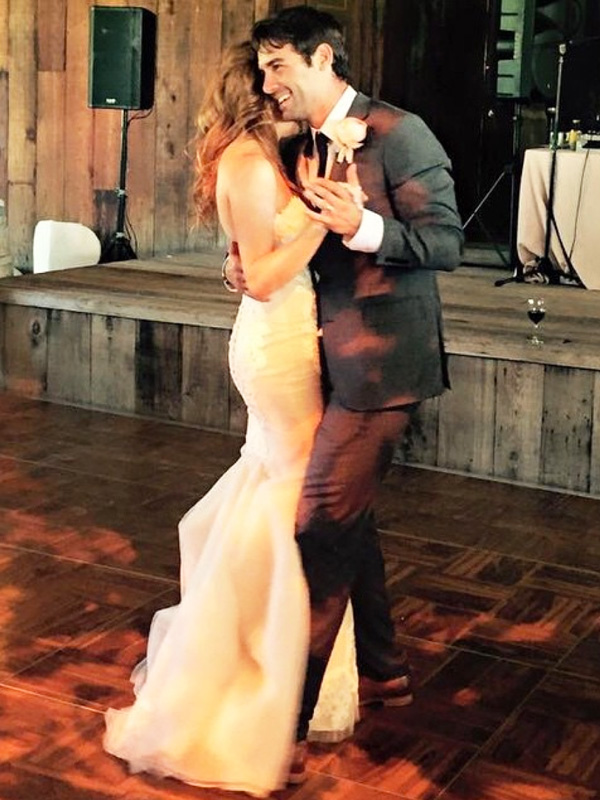 Courtesy James Wolk
Mila Kunis and Ashton Kutcher are married! And now all we can think about is what type of dress Mrs. Kutcher wore down the aisle. Was it form-fitting? Who designed it? Did it have a train? Unfortunately, we can't answer any of these questions yet, but we can reminisce about the actress's best on-screen bridal moments.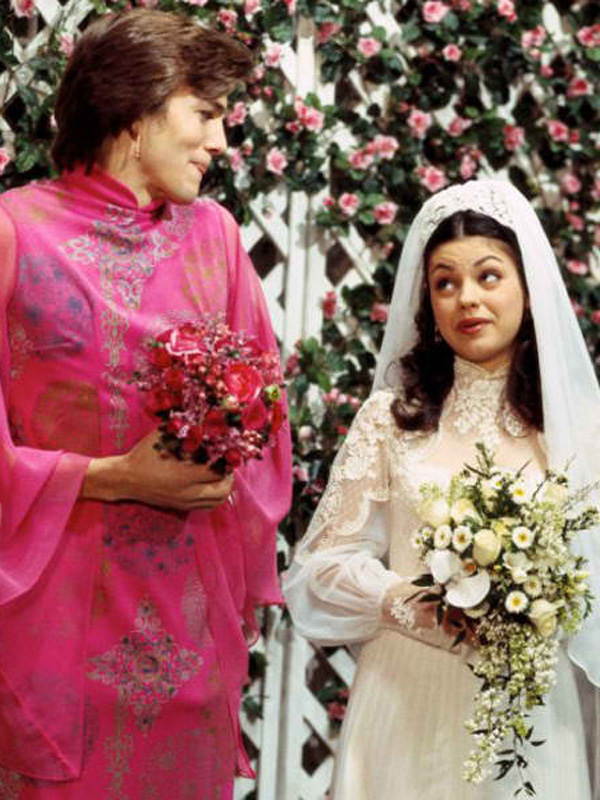 Courtesy That '70s Show
Demi Lovato has been throwing some epic pool parties to promote her new single "Cool for Summer." She's also been wearing some super-sexy swimsuits and non-pool-appropriate footwear, which got the singer into a bit of trouble during a performance in L.A. on Sunday.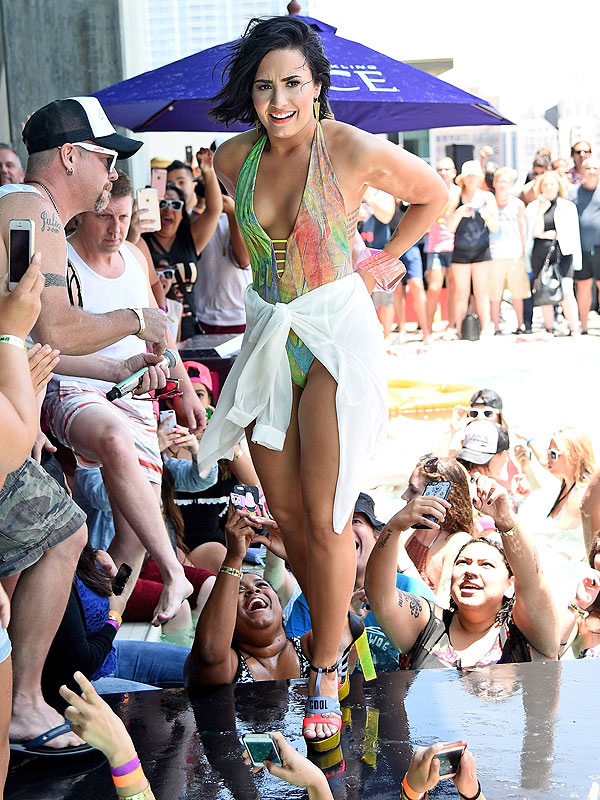 Michael Buckner/Getty
If Fourth of July weekend didn't max out your bikini photo quota of the year, Charlotte McKinney's latest photo shoot — in which she poses in some very skimpy swimwear — will do it. The Dancing with the Stars alum (and eye-popping model) dishes to GQ about how she knew she'd make it as a model from the beginning.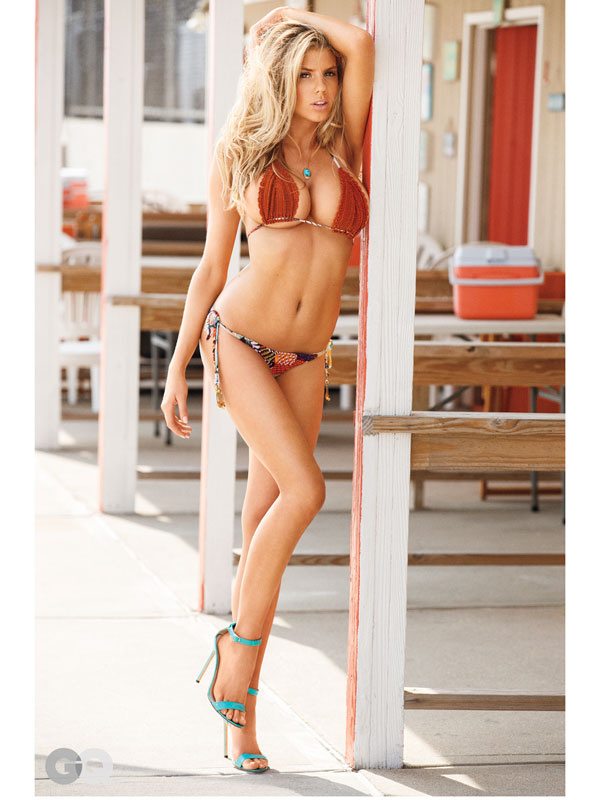 Ben Watts/GQ
Most stars showed off their backsides in bikinis over the holiday weekend. But some got cheeky in couture. Like Rosie Huntington-Whiteley and Nicky Hilton, who made underbutt a hot accessory at the Versace Haute Couture show in Paris on Sunday.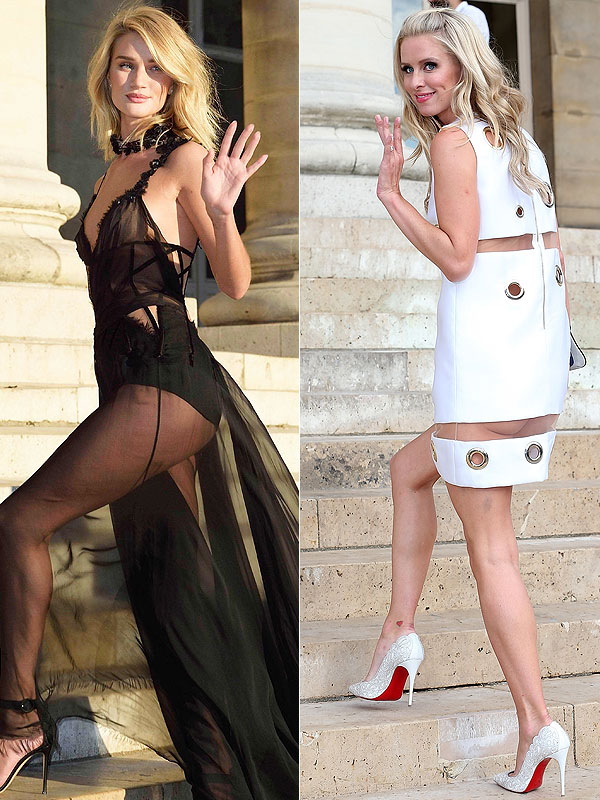 Vivien Killilea/Getty
Being around hair and makeup pros almost every day, supermodels learn a bunch of cool tricks — and probably get a false sense of confidence about their own abilities. Suki Waterhouse confesses she is prone to that line of thinking occasionally.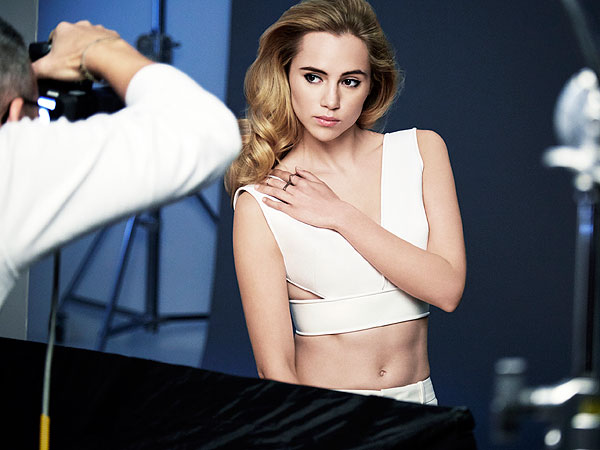 Courtesy Redken
Editors' Picks
More on Stylewatch
Top 10 Style Categories
Sites We Love